Claim The Throne have announced their first live show in 3 years at this year's Perth SLAYFEST!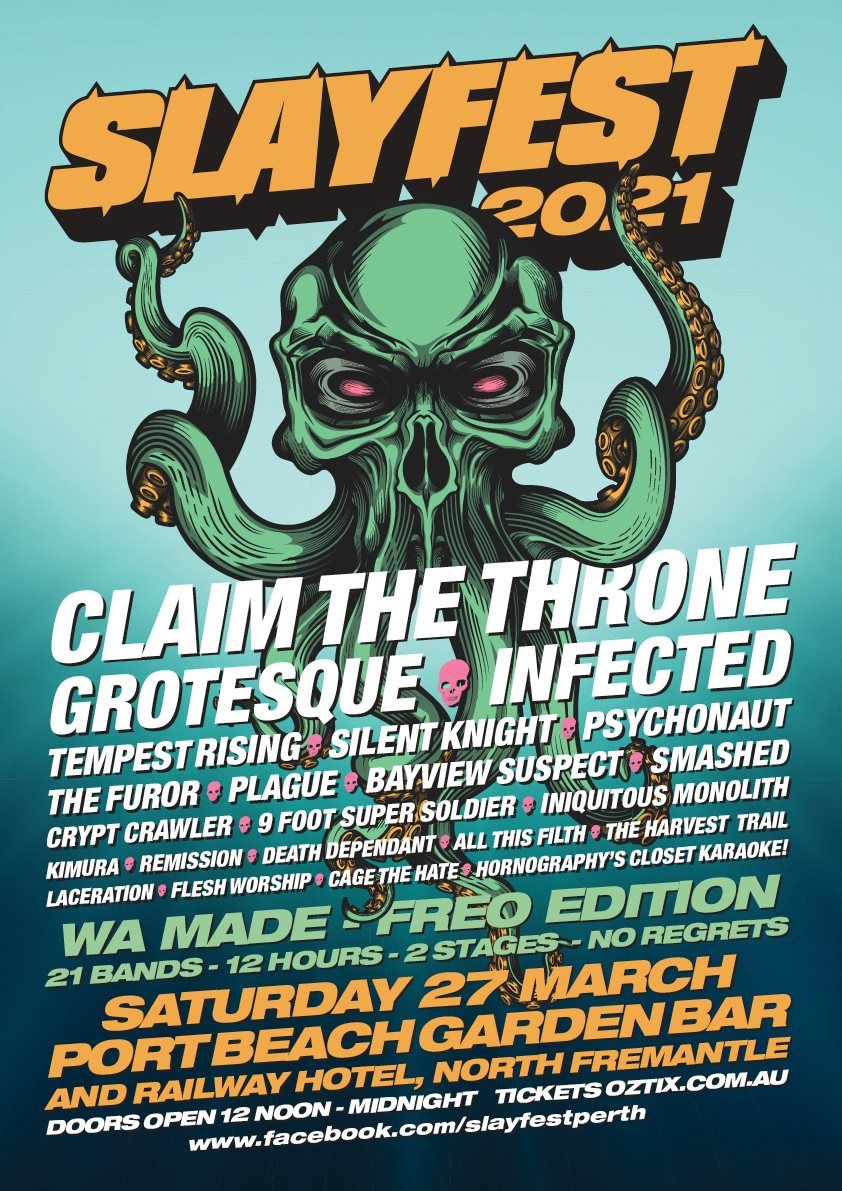 After a sell-out event in Perth in September 2020, SLAYFEST heads south to FREMANTLE on SATURDAY 27 MARCH to serve up a west coast smorgasbord of WA MADE METAL in the open air surrounds of PORT BEACH GARDEN BAR and the historical confines of THE RAILWAY HOTEL. Featuring 21 bands of locally brewed brutality across 2 stages, plus Karaoke, Metal Militia DJ's, Food Truck Tucker and head bangin' vibes, Perth's annual metalfest SLAYFEST is set to bring on another Kracken day for heavy music fans in the west. 
Ripping apart folk metal with a merciless assault, CLAIM THE THRONE are back to deliver their extreme take on melodies for fans of epic and brutal alike. 15 years ago CLAIM THE THRONE made their entrance to the Perth metal scene with a full length album and a fantasy novel to match, but what really caught people's attention was the band's live show that oozed with an Aussie party attitude and a strange style of metal that had yet to be seen within Australian shores, going on to release highly acclaimed albums, regular worldwide touring and festival appearances in the UK, Europe, Asia, USA and Canada.